CEFOMAC IN ACTION!
---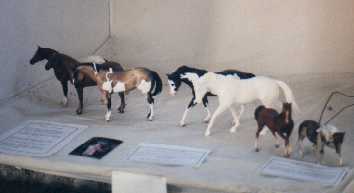 Leslie, Jackie and Steph showing of the latest CEFOMAC fashions at NESE 1998. Thanks to Rob Harris for the picture! The trophy was the CEFOMAC Sportsmanship award, won by Darleen Stoddard at the show!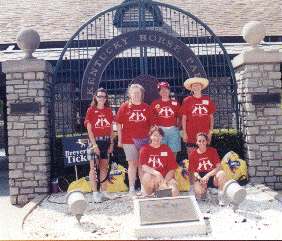 Not that you can really tell who's who here, but from left to right, the back row is Danielle Plourde, Leslie Phelps, Elaine Boardway, and Steph Robson. Kneeling in the front is Jackie Arns (me!) and Pauline Entin. This photo was taken at Kentucky Horse Park during Breyerfest in July 1999.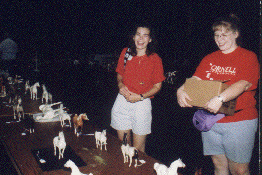 Here, Danielle and Leslie laugh it up while ogling the China Arabian class at NAN 99.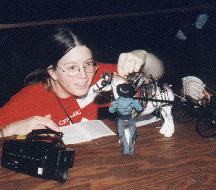 Elaine adjusts the fit of her harness during performance day, NAN 99.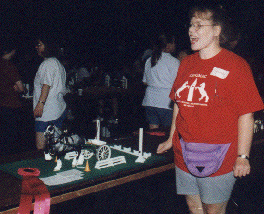 Leslie screaming in triumph (presumably) over her Top Ten win in with an obstacle driving entry at NAN '99. The horse is a custom by Leslie named Cairngorhm Merlyn!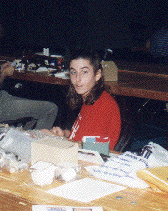 And I may be killed for this one, but here's Pauline at NAN '99. I think I got her by surprise.
CEFOMAC home
More pictures!