CEFOMAC AT PLAY!
---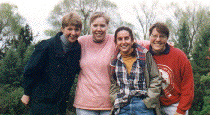 A primordial CEFOMAC goofing off in Pauline's backyard in Ithaca, NY. Steph, Leslie, Pauline and Jackie.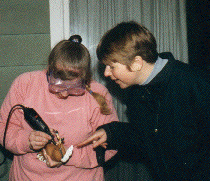 Steph offering some pointers to Leslie as she gelds an Animal Artistry Halflinger.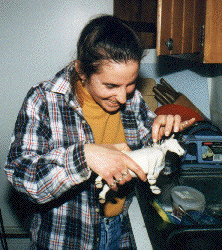 Pauline gleefully prepping a china for new paint!
They Cut Up Resins, Don't They? Jackie and her Utopia (which is still waiting to have a leg re-attatched...)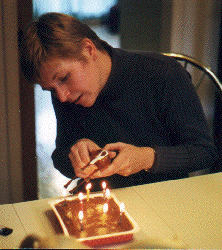 Steph enjoying her birthday...and getting some repositioning work in as well.
Yes! Even more pictures!!
Back!