CONGRATULATIONS GOLDIE AND BEOWULF!
---
Toward the end of March 2000, a small Decapitated Bundle of Joy found its way into the Timm household, and, assumingly, Goldie's personal shelf space.
Beowulf met his son, Grendel, on April 29, 2000 at NESE. He and Goldie have a joint custody agreement, so the lad will be spending time with both his folks.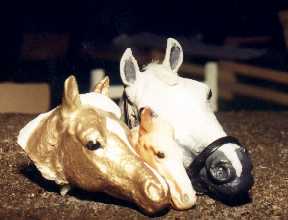 More nonsense as it occurs, in the meantime, wish Beowulf congratulations by dropping him a line!
Email Beowulf
Beowulf does personally answer his fan mail. You've been warned.
Beowulf's home page.